Nenagh Hospital Accommodation Extension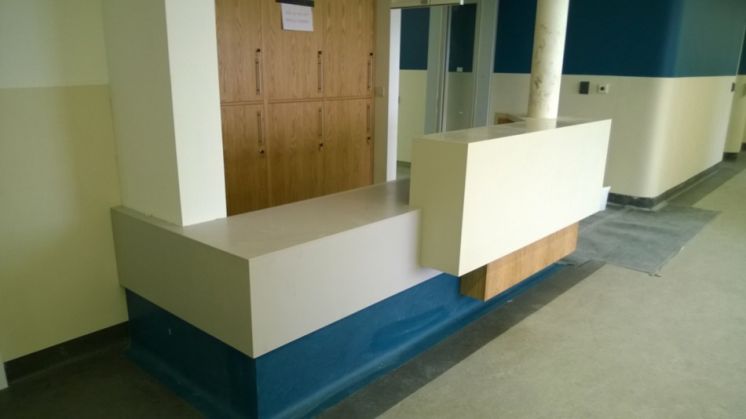 EMP Furniture manufactured many items in the Mid Western Regional Hospital Nenagh Operating Theatre Development.
These included Solid Surfacing units - a material which both ensures longevity of the completed project while also providing surfaces which enable easy wipe down to aid sterilisation control.
Clean utility rooms, Solid Surface nurses stations, reception desks and seating all presented a bespoke project - however, close interaction with the client allowed EMP Furniture to place its own stamp on the overall fitout as it brought years of both craftsmanship and medical fitout experience to the project.