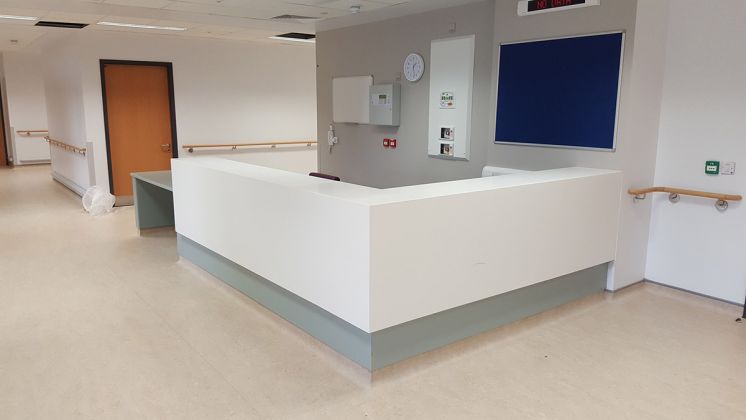 The Mercer's Institute for Research on Ageing represents the research function of the Medicine for the Elderly Department in St. James's Hospital. This project involved the construction of a 7 storey centre of excellence for successful ageing. The building includes research facilities, consultation spaces, meeting spaces, catering facilities, day areas, roof terrace spaces, a courtyard and naturally lit foyer, conference rooms and 76 en suite bedrooms with further ward spaces to accommodate a total of 120 beds.
EMP Furniture designed, manufactured and installed the fitted furniture. This included, but was not limited to, the following:
Built-in Bedroom furniture
Staff Bases
Reception desks
IPS panelling
Clean Utilities
Due to our expertise in the Healthcare and ancillary sectors, EMP delivered on its commitment of a high quality and on schedule project to allow for the seamless transition between design and installation.
Read more...