UCD - Sutherland School Of Law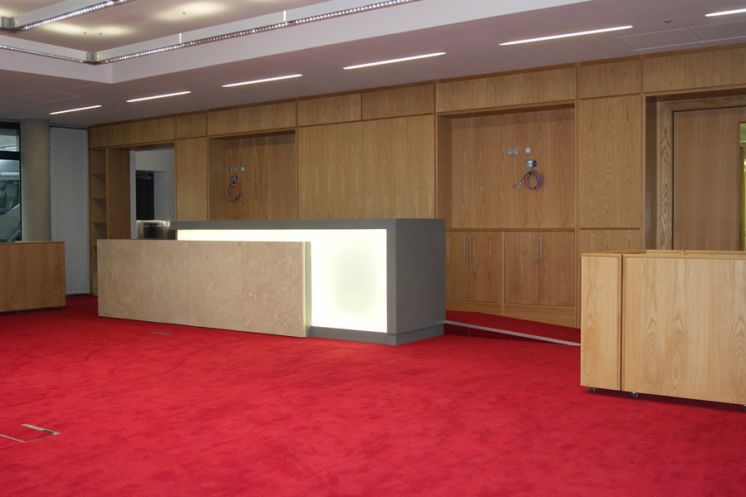 UCD was another exciting project for EMP Furniture as the work was both varied and complex ranging from bespoke reception desks to built in display cabinets.
During the course of the project many additions to the contract were made as the development progressed. EMP Furniture worked closely with both the main contractor and the client to achieve a design that will stand the test of time due to its durability and aesthetics.